A Typical Day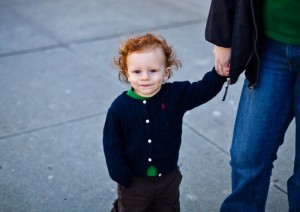 8:00 – 9:30 Parent Drop Off / Free Play
Drop off and free play is where the children transition into the school atmosphere. Parent communication is very important during this time. Letting a teacher know about any changes in sleeping, eating or behavior patterns can really make a difference in the teacher being able to manage how a child may interact with friends and/or any activities that are planned for the day. Remember, we're partners in making each day at school the best it can be.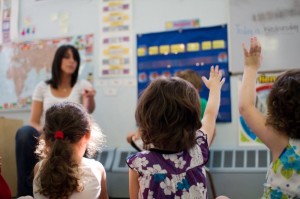 9:30 – 10:00 Circle Time
Circle Time is a very important time of the day for your little ones. This is where they get to say an official "Good Morning!" to their friends and their teachers. They sit, relax and begin to focus on their day and find out about the upcoming activity. They learn about new and exciting things, sing songs, look at the days of the week and the calendar, find out about the weather, and much more. Although the general "Good Morning!" routine is the same, the content will be adjusted to match the theme of the month (songs about apples if that's one of the themes of the month, etc.).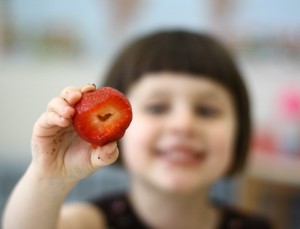 10:00 – 10:30 Morning Snack / Change Diapers / Potty Walk
This is the time of day for your child's nourishment, and learning about personal hygiene. It begins with everyone washing hands and then having yummy snacks to feed their tummies. Then depending on the age of your child, what follows is having their diaper changed or going to the potty or washing their 'sticky hands' and getting 'cleaned up'. Of course, when you're a kid, a need for focus on personal hygiene can happen at any time, but this is a time when it happens as a group.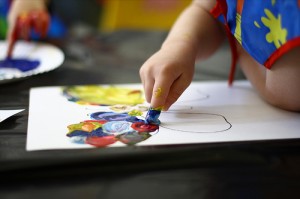 10:30 – 11:00 Daily Activity
At Eladia's Kids, we have a curriculum that we've created for children from 3 months to 5 yrs old. It addresses every area of development. Each day we give the children opportunities to explore. Where six month olds might be exploring with textures, colors, shapes, or toys that can be put in their mouths, a Pre School child could be using play dough to form letters, learning about patterns, or how to use scissors to create an art project. Each activity for the day is based on the theme of the month. (Parents receive the themes of the month at the beginning of the year).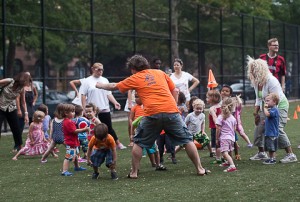 11:00 – 12:00 Outdoor Play / Sports & Fitness
Let's get moving! Movement and physical fitness are a very important part of each child's development. Although things like hopping and skipping seem very easy to us, these are skills that we must learn as children through guided physical activities. This time of the day is about fun, play and learning how to move those big body parts!
12:00 – 1:00 Lunch / Diaper Change / Potty Walk
After burning all of that energy, it's time to replenish and clean up…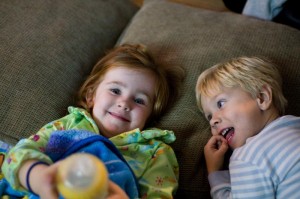 1:00 – 3:00 Nap Time
Phew! Now that the kids have had a full morning of fun activities, and their tummies are full of yummy lunch, it's time to rest.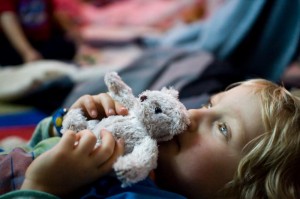 3:00 – 3:30 Wake Up / Diaper Change / Potty Walk
It's time to get up, put our blankets and sleeping buddies away, and get all cleaned up for the second part of the day and our afternoon snack. Remember, staying clean is not only fun to do, its healthy too!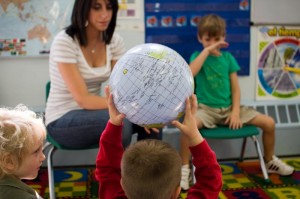 3:30 – 4:00 Afternoon Review
Here's a time for reviewing what was done earlier in the day. Here children can express what they thought was fun about their activity and for the younger, less talkative infants there may be a book read on the subject or another small activity along the same lines as the one earlier in the day.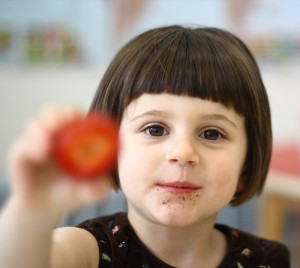 4:00 – 4:30 Afternoon Snack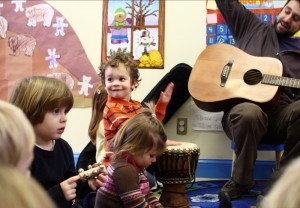 4:30 – 6:00 Parent Pick Up / Music / Free Play / Spanish Lessons
While parents are coming to pick up the children, it's time to have fun, play music, perhaps do some dancing and for the preschoolers – learn some Español. We'll play with blocks, read books, draw or color and just simply explore things freely.